---
South Australian Tourism Commission : Year of South Australian Wine - 2021
Across two events, The Bait Fridge responded to the theme of local wine production and created a live performance in Pirie and Leigh streets in the Adelaide CBD, as well as an installation and live painting performance in the lion Arts Precinct. Photos by Morgan Sette, Paige Prime and Daniel Marks.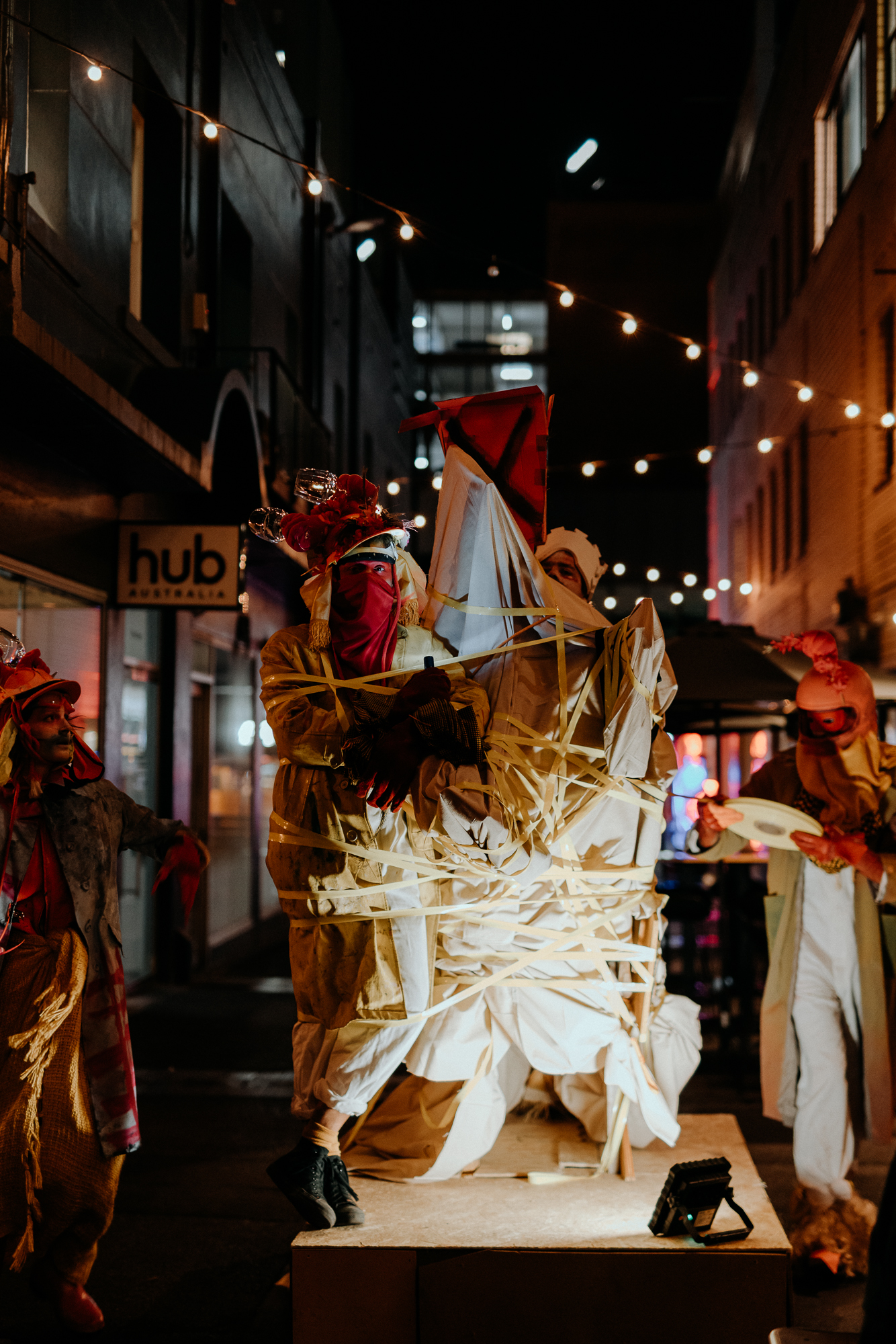 Utopian State- 2021
Held at Papershell Farm in Willunga, Utopian State was a multi-day summer festival celebrating local music. The Bait Fridge inhabited Papershell's almond grove throughout the festival, gradually sewing themselves an enormous cubby tent where festival goers (especially young people) could come to build their own costume or make a new friend. Photos by Dave Court.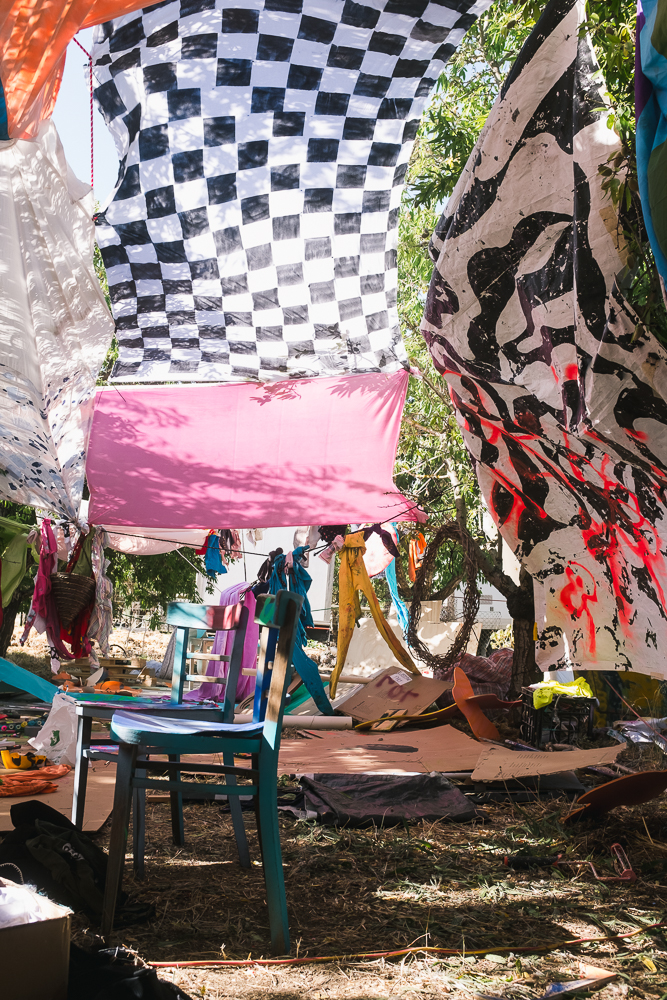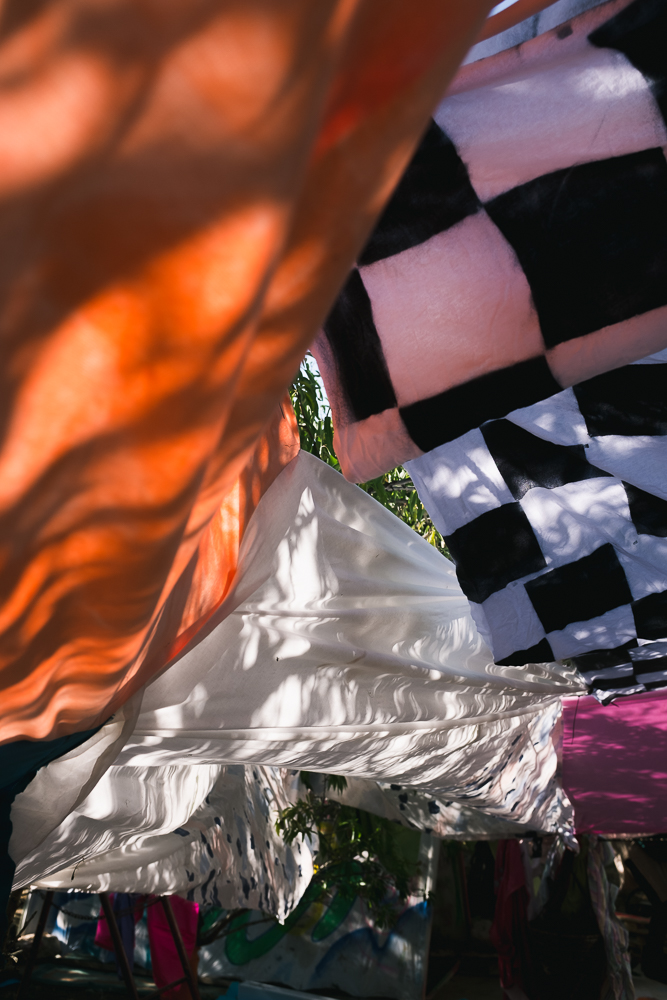 South Australia Living Artists (SALA) Festival Finissage Party - 2018
The party to celebrate the end of the 2018 SALA Festival was hosted by The Bait Fridge. Activities included portrait drawing, roaming character performances, music, and an array of hand made trophies for the winners of the 2018 SALA Festival awards. Photos by Dave Court.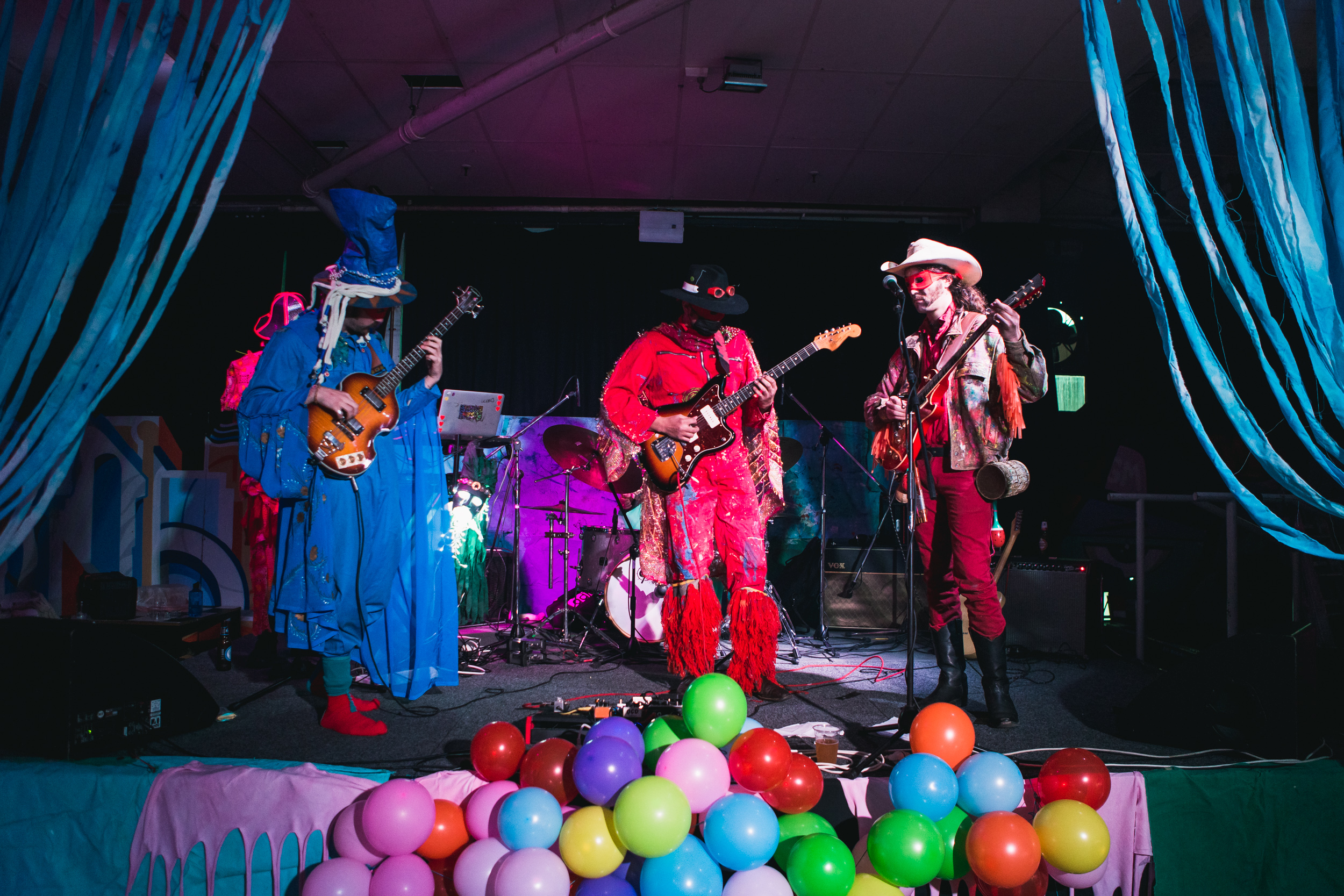 ︎︎︎ Go back to Project Gallery