The Bait Fridge x Slowmango
Residency at The Lab
Over the course of six shows spread throughout 2021, The Bait Fridge and Slowmango are collaborating to develop skills in performance, with a focus on the inclusion of digital media within performance and the integration of improvisational performance and live music. For Slowmango, one of the the important aims of this residency is to pull apart the typical experience of seeing a local band play a gig, to create a more stimulating, challenging and at times participatory experience for the audience. For The Bait Fridge, it is proving so far to be an opportunity to rehearse more regularly, and to work with more structure than ever before.
---------------------------------------

1. Variety
May 2021

The first show featured a selection of new and improv(ed/ing) skits from The Bait Fridge punctuated by a Slowmango set, with visuals by Dave Court and ASMR by Kaspar Schmidt Mumm. Characters utilised movement techniques learnt in a workshop with local Adelaide artist Callan Fleming, accompanied by Aidan Jazzy Jones playing his new Kora instrument made from an enormous gourd. A raffle was drawn, boasting a top prize of a Mangrove, Dolphin and Shipwreck kayak adventure. Mat Morison conducted the first performance of Bait Fridge laughing choir. Photos below by Keelan Cook.



---------------------------------------

2. The Baitpocalypse
Directed by Mat Morison
June 2021

Directed by Mat Morison, The Baitpocalypse begins with a stork flying through the clouds over the city and the zoo.

The busy people in the city, the animals in the zoo, and the clouds, all oblivious to the fate that is about to befall them. A series of broadcasts start to trickle in hints of a mysterious impending doom, and all hell begins to break loose. The animals of the zoo must escape and the clouds begin to fall.

There is one animal, however, that finds that they are not only surviving this doom with ease, but are in fact thriving... it is the Skorpion! As the animals and clouds clamour to survive and the city streets are in chaos (brought to life by guest performer CanMasterSmash) The Skorpion King rises from the darkness and flames of the crumbling world and they are the last noise to be echoed throughout the Old World.As the dust settles, we see that one last bamboo plant stands - the only green thing in a world of ash. A lumberjack saws down the bamboo to reveal a lonely panda who did not dare try to escape the zoo and thus lived through the catastrophe. The lumberjack plays his saw (Tom Spall) as the panda bear wails his mournful song. The animals are resurrected, but they are not the same! They are lucid creatures now - giggling and dancing like wild circus phantoms - and we are left to wonder, is this really what the New World will be? Or have we been wiped out by the Baitpocalypse and is this the first inkling of an afterlife? Photos by Jake Brown, video documentation by Emmaline Zanelli, broadcast videos by Emmaline Zanelli and Bait Fridge characters.



---------------------------------------

3. The All-Inclusive Cruise to Heaven
Directed by Emmaline Zanelli
September 25 2021


Whether you survived the Baitpocalypse and you've made it to the fresh New World, or you did not and you are now floating in the ether waiting for directions, part 3 will find both parties united on a luxury cruise ship to Glory, Paradise, Heaven. Angels will guide you on a comfortable Duty-Free ride through the warm, tropical waters of purgatory before deciding if Heaven's really all it's cracked up to be.


Photos by Liam Jackson and Haris Koutlakis
---------------------------------------

4. Market
Directed by Adrian Schmidt Mumm
October 23 2021


So we've cruised together, plummetted to the depths of the sea together, and resurrected together. They say a holiday is one of the greatest tests in a relationship, and here we find ourselves still together, as happy as ever. But what happens when money gets involved? We invite you to market, to market, to buy whatever we can trade. Beginning with a raucous open market, see how far your allocated Bait Coin fiat will get you. Then we'll take you through the evolution of the market as it becomes SUPER, asit moves online, and of course, we crash together again, however now it is the economy who sinks and we are tasked to use our personal cash flows to float the market up again. We end by obliterated the market in favour of BaitCoin, The Bait Fridge's own crypto currency. By low, sell high, it is not a joke.


Photos by Liam Jackson
---------------------------------------

5. IMEMI
Directed by Kaspar Schmidt Mumm
November 27 2021

Photos by Nick Astanei
---------------------------------------

6. Bait Contemporary
Directed by Henry Jock Walker
December 2021
As a finale to the treacherous journey of 2021, we welcome you to step into a a classy future of contemporary art. There are grants for everyone, and we may all become stars if we can only work hard enough, put ourselves out there, and meet the right people. We invite you to come to network, but of course we caution you that behind the white wall there could be something more fearsome afoot....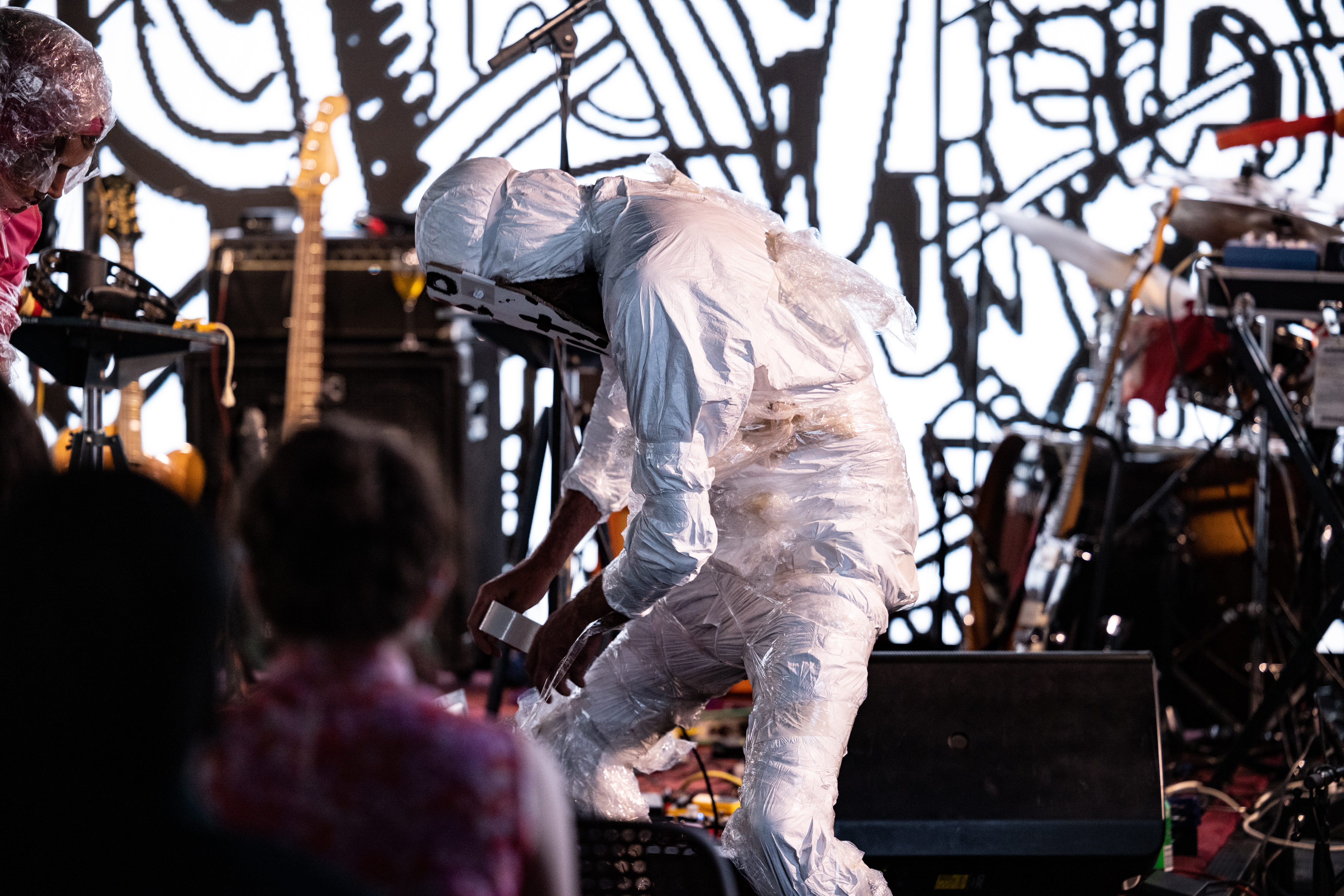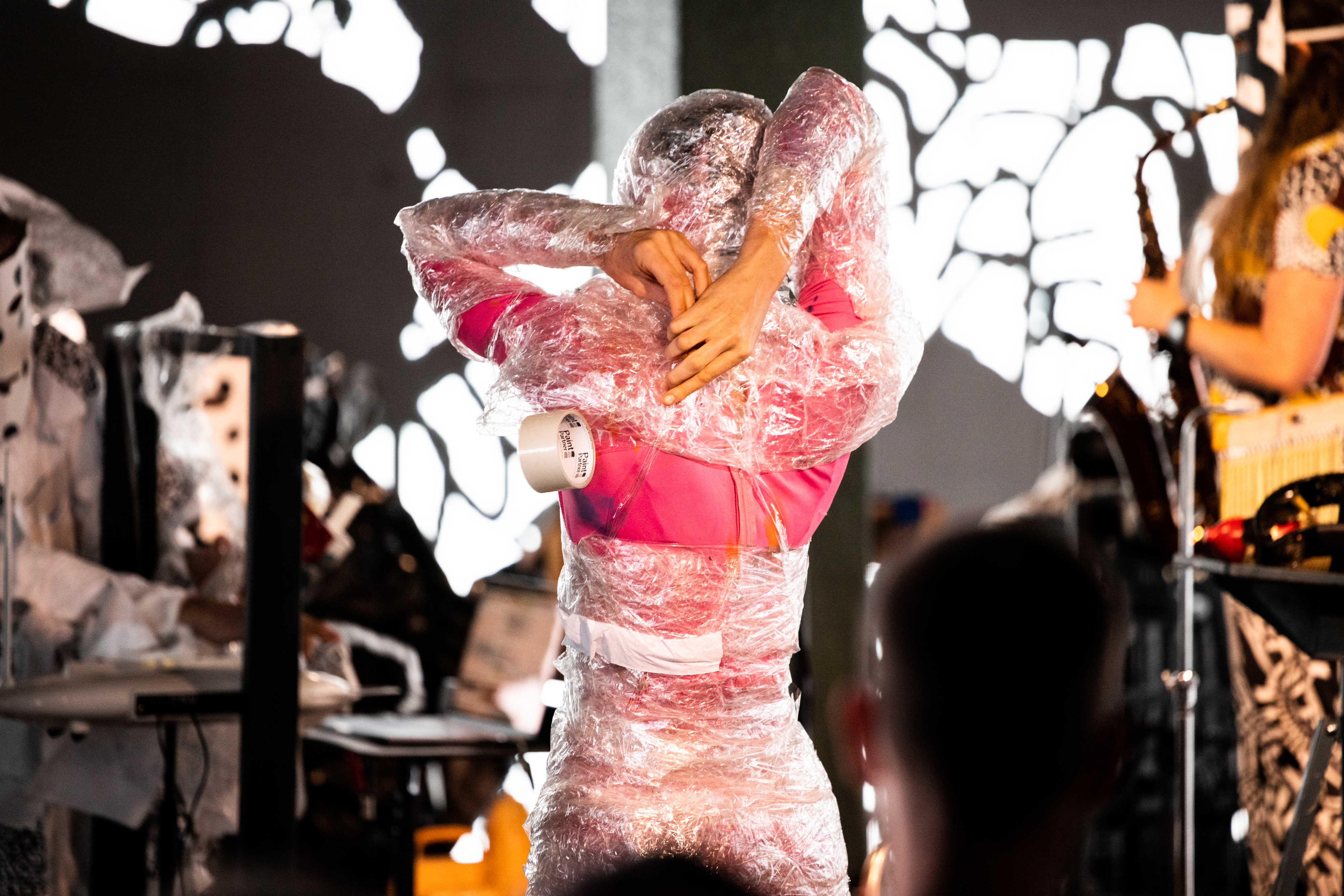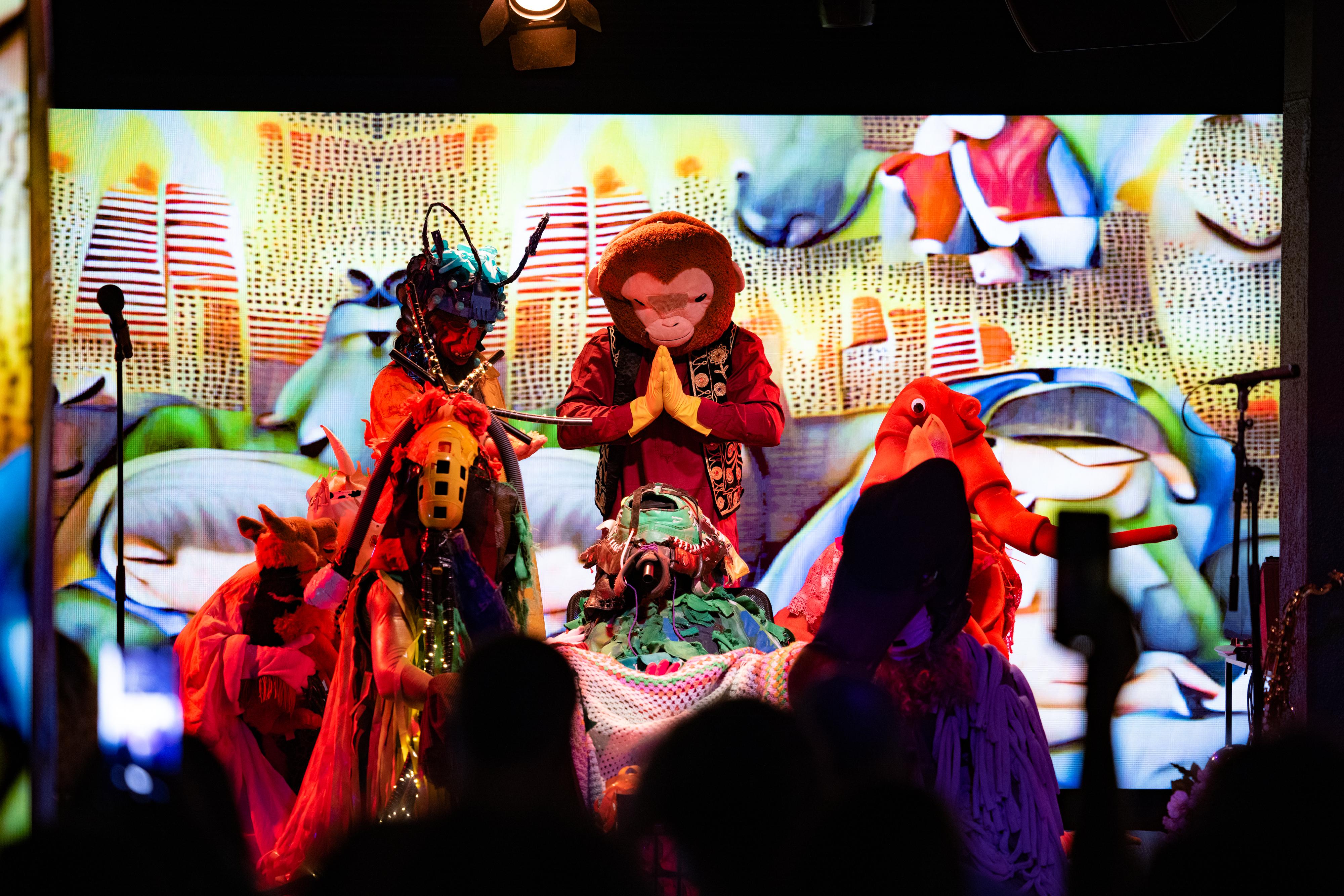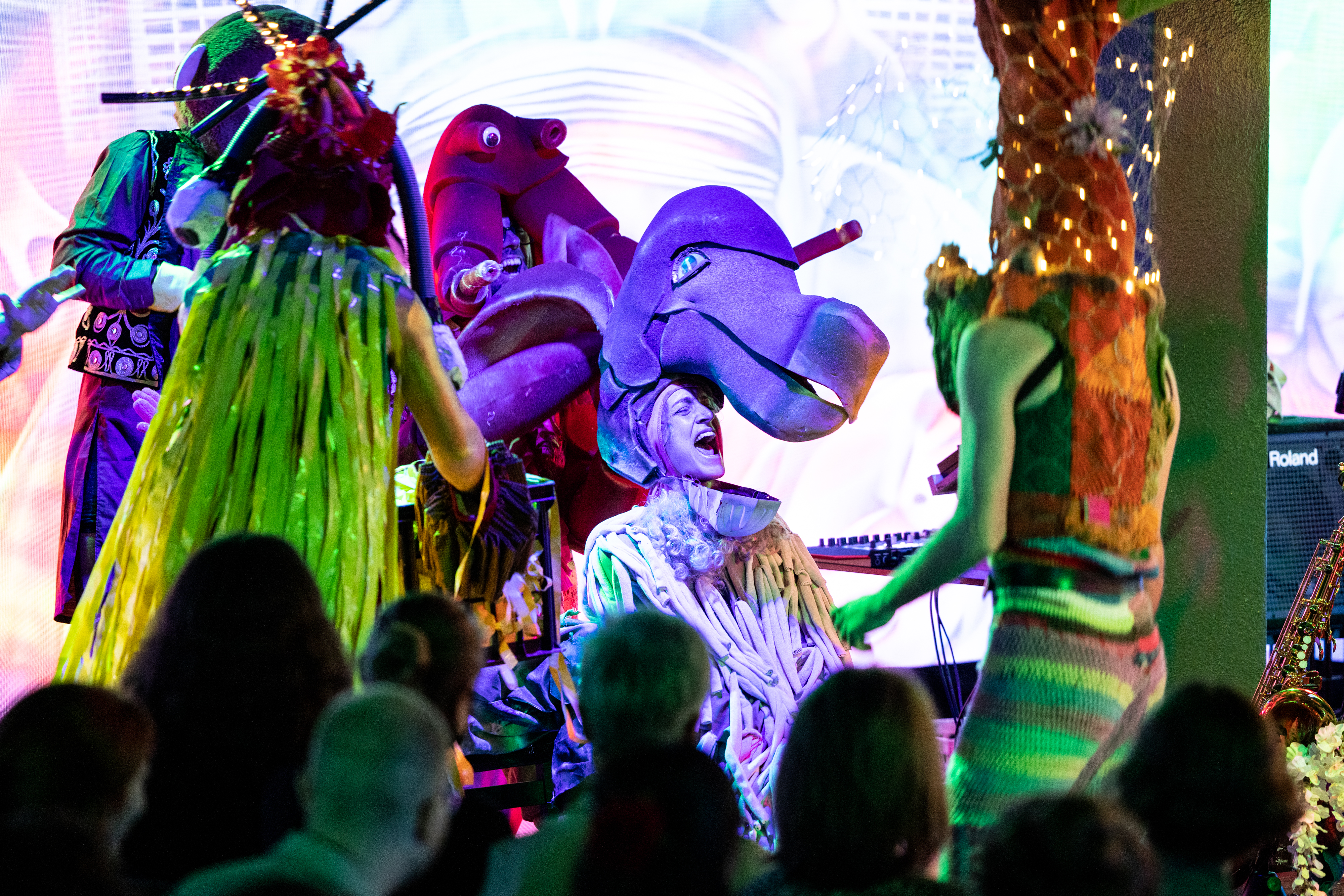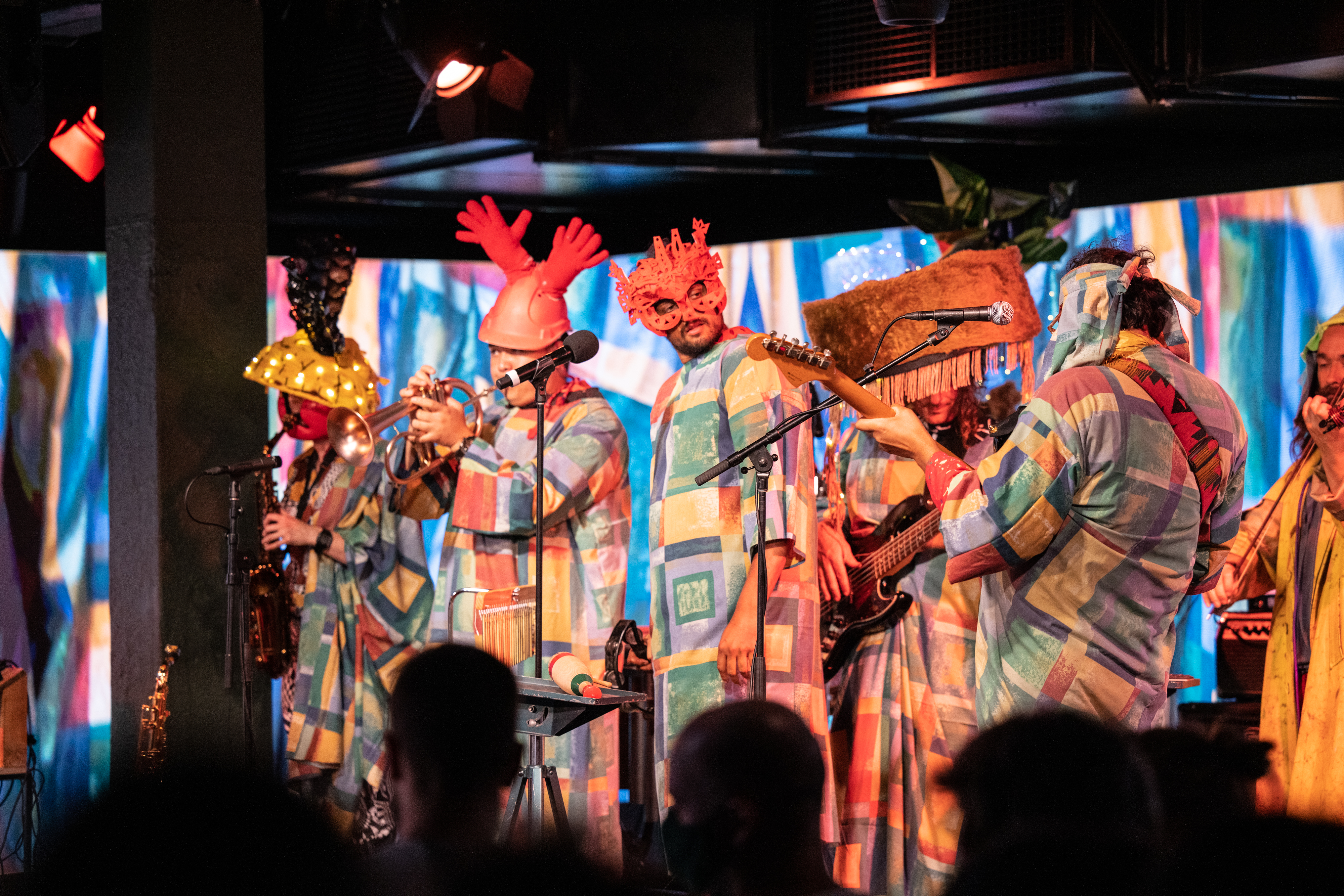 Photos by Dave Court

︎︎︎ Go back to Project Gallery